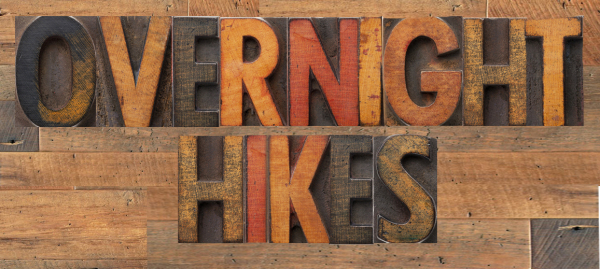 "Thousands of tired, nerve-shaken, over-civilized people are beginning to find out that going to the mountains is going home; that wildness is a necessity" 
Looking to spend a longer time in the Dragons Realm, sleeping under the stars and next to crystal clear mountain streams? Amphitheatre Backpackers can offer you overnight experiences from one to thirteen nights. We tailor-make experiences to suit your fitness, time, and budget. From simple one night hikes where you sleep in the little Berg to major treks like the "GRAND TRAVERSE!" Guides are chosen if they have that little bit "more" as we believe in ensuring hikers are not only safe and achieving their athletic goal but ALSO that you are having an exciting and fun experience. Days are filled with interesting commentary and the client's enjoyment is seen as top priority. This is why we are your best choice for professionally guided overnight trips.   
Clients can choose from many overnight excursions; ranging from loops in specific areas incorporating nights on the escarpment at an average of 3000m, to traverses across the high berg in Lesotho. The Mini Traverse (5 Days), or the Grand Traverse (14 Days), are some of the more famous options available. Mafadi Peak, the highest peak in South Africa (3450m), is also one of the more popular routes (4 days). Cathedral Peak or Injasuti, in the Central Drakensberg, offer amazing round trips where we sleep in ancient caves with world class views of free-standing peaks that dominate the area.
We overnight in remote wilderness areas where we sleep in tents or in caves.  Clients on a budget are required to carry all relevant equipment to survive the Dragon's Wrath should it awaken! Porters are available for those that like that extra bit of comfort  at an additional cost. Catering and

SHUTTLES

to entry and exit points are optional. Distances covered each day depend on the client's fitness and capability. 12 to 15 km per day would be the average distance walked each day. Terrain is extremely wild and often over steep grass ridges, across wild plains crossing rivers, and occasionally through exposed breath taking sections. 
Shuttles and equipment hire can be arranged through the lodge directly. Please be aware that Porters and guides charge per day not per night. For example THREE DAYS would mean TWO NIGHTS on the mountain but THREE DAYS of actual hiking.
CLICK THE BUTTON BELOW TO SEE TWO POPULAR  EXAMPLES OF  OVERNIGHT HIKES.  OF COURSE WE CAN DESIGN ANY OTHER HIKES THAT YOU MIGHT PREFER IN ANY PART OF THE DRAKENSBERG AND IN FACT SOUTH AFRICA.
2 POPULAR OVERNIGHT HIKES
GUIDE'S FEES
1 Person = R4000 per day

2 People = R3700 per person per day

3 People = R1900 per person per day

​4 +people = R1125 per person per day

CATERING (includes fuel & pots) 

3 x mountain meals per day = R150 per person per person 
PERMIT LEVIES are included in the price

PORTER = R700 per porter per day (maximum 15kg)

TENT = R300 per tent per day (2 sleeper) 
BEDDING = R100 per person per day